May 2017
IV Interactive Wins Gold Medal from Horizon Interactive Awards
Website redesign for San Diego Fertility Center receives high honor -
IV Interactive, a full-service digital marketing agency, has been awarded a prestigious Gold Medal from Horizon Interactive Awards for its redesign of the San Diego Fertility Center website. The competition, now in its 15th year, recognizes excellence in interactive media production and receives thousands of entries from all over the world. The judges awarded IV Interactive with Gold in the Health/Human Services category.
One of the world's leading fertility clinics, San Diego Fertility Center turned to IV Interactive to develop a more engaging mobile-friendly website design which highlighted the clinic's comprehensive breadth of services. The center also wished to support the practice's growing global audience through multi-language support.
The redesign of sdfertility.com achieved those goals and resulted in significant and measurable impact for San Diego Fertility Center. Most notably, the center experienced a 20 percent increase in new patient prospect acquisition. The redesigned site also resulted in significant improvement of visitor engagement, cutting the bounce rate by 50 percent and increasing the overall time visitors spent reading about the clinic's services.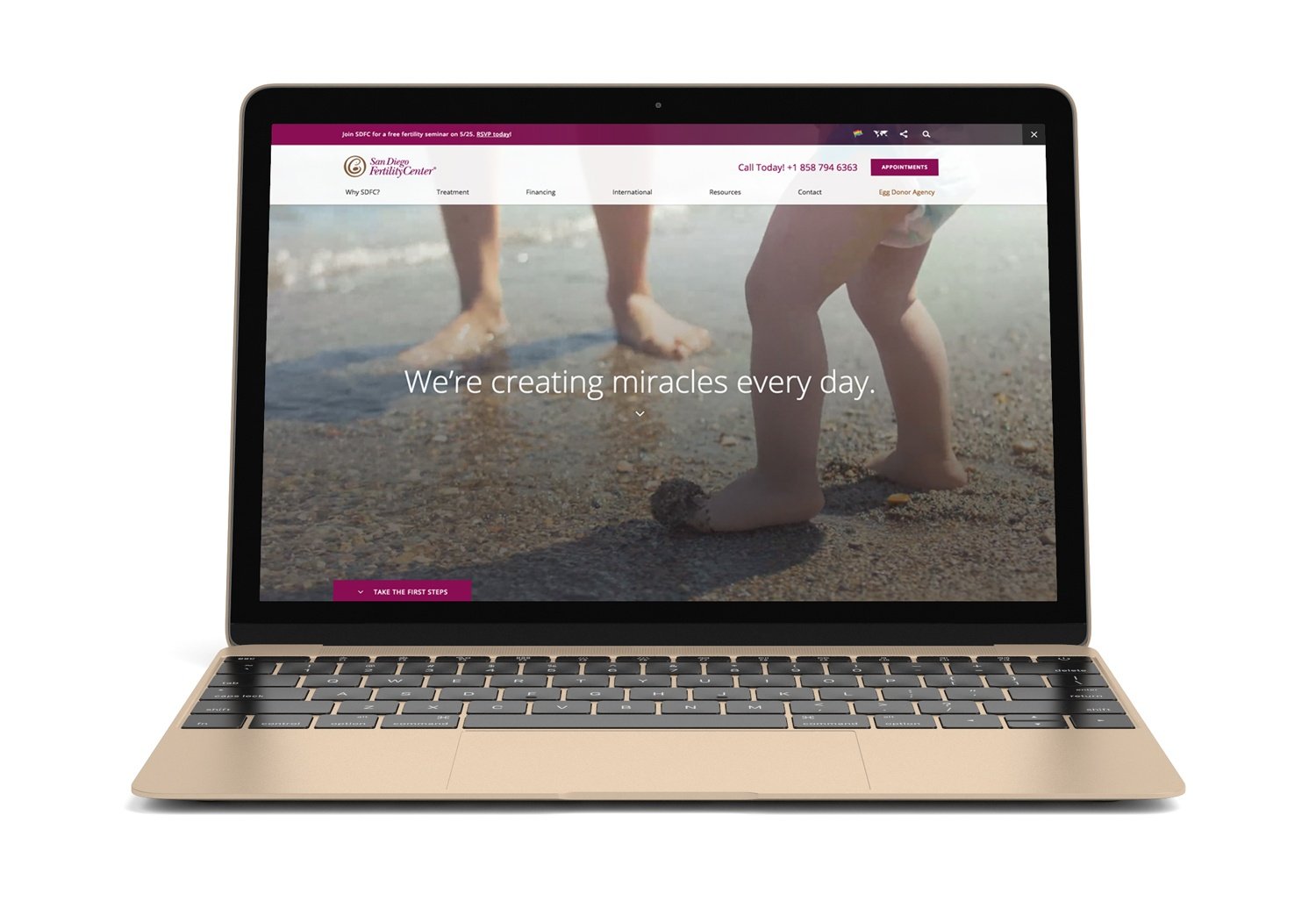 "It is an honor to be recognized by Horizon Interactive Awards for our work with San Diego Fertility Center," said Dov Radzik, CEO of IV Interactive. "Achieving an increase in user engagement and patient conversion from the redesign was our primary focus. Winning the Gold Medal brings additional recognition to our team's exceptional work on the project. We're all very proud of the final product."
Judging for the awards is conducted by a panel of peers in the industry, and is equally weighted across five criteria: UX/design, creativity, technical, message and effectiveness. Winning the Gold Medal indicates the high marks IV Interactive received in each category.
"Our website plays a vital role in our ability to connect and engage with our patients, especially with a large number of them living outside of California and outside of the United States," said San Diego Fertility Center CEO Lisa Van Dolah. "The redesigned website more effectively tells the story of who we are and has already resulted in an increased number of new patients. We are so pleased with the work and are happy IV Interactive is being recognized."
About IV Interactive
IV Interactive is a full-service interactive agency specializing in the four elements required for success in a digital world: award-winning design, results-driven digital marketing, effective technology solutions and strategic consulting. Using this multidisciplinary approach, the agency provides results-driven, award-winning solutions to organizations of all sizes and disciplines. Which elements are you missing? Visit IVInteractive.com to find out.
You can also view this press release here.